| | | |
| --- | --- | --- |
| | fio | |


Moderator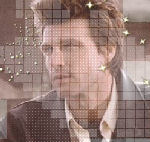 Genre:


Inscrit le: 24 Mar 2003
Messages: 3141
Localisation: Partout / Everywhere


Posté le: 22 Juil 2004 09:21 pm

 

   Sujet du message:

---

Hi Lee-Ann,

You can find résumés of Season 2 on the http://www.geordiejohnson.net
Just press on: Film & TV, then on Largo Winch, then on episodes.

One thing that i know, is that the broadcaster buyed the Season 2 in Greece. Just ask for it and ask lots of your friends ask for it too...

As for Joy, she did not die. She and Largo got involved into an affair but Joy was the one who ended it. Then she fell in love with Alan ine the episode Love Hurts and when Alan found out what kind of job she was doing he got pissed off and left her there, standing alone in the rain...