| | | |
| --- | --- | --- |
| | fio | |


Moderator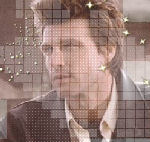 Genre:


Inscrit le: 24 Mar 2003
Messages: 3141
Localisation: Partout / Everywhere


Posté le: 05 Oct 2004 02:34 pm

 

   Sujet du message:

---

Hi Aris,

Season 2 doesn't have an end and we never get to find out what happens with the Commission. Largo gets to sleep with more girls and Joy gets a new one episode boyfriend who dumps her at the end of the show. She doesn't end with Largo but still works for him.

You can read the description of each episode of Season 2 at: http://www.tvtome.com/tvtome/servlet/EpisodeGuideServlet/showid-3299/Largo_Winch

There was a third season to be made but Paramount gave up because at the time it was the World Trade Center accident in the real world and they used it as an excuse to give up on the LW series, so you will never know the end of this series unless all the fans reunite around the world and complain. It worked with the Star Trek Enterprise TV series and Paramount gave them a Season 3, but lucky them, the Star Trek tv series has more fans than the LW series and that's why we should go and bother american TV station to show the LW series to the USA, to get more fans to complain for a Season 3...

If you don't feel like complaining to Paramount, the least you can do is to sign the online petition at http://www.petitiononline.com/lw1 No guarantee to see Joy and Largo together in a future telefilm or Season 3 if we're lucky but at least, something is better than nothing...