| | | |
| --- | --- | --- |
| | fio | |


Moderator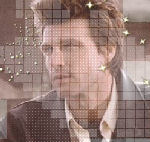 Genre:


Inscrit le: 24 Mar 2003
Messages: 3129
Localisation: Partout / Everywhere


Posté le: 07 Aoû 2003 02:17 am

 

   Sujet du message: Cardignac (english debate)

---

Questions originally composed in french by Baron_FEL, the administrator.


- What do you think of Michel Cardignac, always conspiring against Largo and his friends ?

- What to say about his relationships with the other counsel members ? with the Intel Unit ?

- Can we say that Cardignac is a "poor type" ?

- Can we say that he changes sides at the first occasion that he gets ?

- Finally, would the series be as attractive without him ?