| | | |
| --- | --- | --- |
| | fio | |


Moderator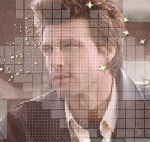 Genre:


Inscrit le: 24 Mar 2003
Messages: 3156
Localisation: Partout / Everywhere


Posté le: 14 Juil 2003 12:09 pm

 

   Sujet du message: Ce que c'est... / What it is...

---

Ce forum est un espace pour décrire les idées que vous aimeriez voir développées sur ce site.

Vous pouvez aussi y poster vos reportages et comptes-rendus, vos impressions sur la série ou sur un acteur que vous avez rencontré.

Si vous avez besoin d'aide pour un projet et recherchez des volontaires, demandez !

Enfin, vous pouvez poster ici les sujets dont vous n'avez pas trouvé une place pour poster sur le site...



This forum is a space to write down your ideas that you would like to see developped on this site.

You can also post your reportings, your impressions on the series or on an actor that you have met.

If you need some help with a project and are looking for volunteers, just ask !

Finally, you can post here whatever you want that did not find a place on this site...