| | | |
| --- | --- | --- |
| | fio | |


Moderator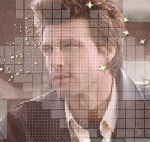 Genre:


Inscrit le: 24 Mar 2003
Messages: 3145
Localisation: Partout / Everywhere


Posté le: 14 Mai 2003 04:31 pm

 

   Sujet du message:

---

Bonjour à vous,

Ce site est le premier site web sur la série Largo Winch d'une fan venant de la Grèce. La webmistress Angel Makri vous offre ce site dans la langue anglaise exprès pour vous, fans de Largo Winch.

Vous y trouverez sur son site ses commentaires et descriptions des acteurs et de leur rôles, la liste des épisodes, des informations sur les CD et DVD. Le tout est accompagné d'une magnifique galerie incluant des photos sur le tournage de la série ainsi que ceux de certains épisodes de la saison 1 qu'elle a vu dans son pays. La qualité des photos est impressionnante et, si vous aimez Largo, vous serez bien servis.

Si vous êtes webmaster, n'hésitez pas à mettre sur votre site sa magnifique bannière aux couleurs de la Grèce.

Enfin, ce site est en constante évolution et je me ferai un plaisir de vous indiquer ses mises à jour à mesure qu'elles apparaissent.


Hi everybody,

This site is the first Largo Winch web site coming from a Greek fan. Webmistress Angel Makri offers you this site in the english language just for you.

You will find on her site her comments on the actors, their characters, the list of the episodes and information on CD and DVD"s. All this is accompanied by a beautiful gallery including the pictures on the making of the series and some of season 1 episodes that she saw in her country. The quality of the pictures is impressive and, if you like Largo, you will be well served.

If you are a webmaster, don't hesitate to put on your web site her beautiful Greek banner.

Finally, this web site is in constant evolution and i will have the pleasure to post the updates here when i see them.